Established in 1873, Bilton Grange is a leading boarding and day preparatory school for children aged 3-13, based just outside Rugby in 90 acres of stunning Warwickshire parkland.
Music is considered central to the character of the school with all pupils given the opportunity to learn a musical instrument from Year 1. "We teach mainly folk and classical" said Mark Penrose, Bilton Grange's Director of Performing Arts "through a sequential aural Kodály-inspired programme."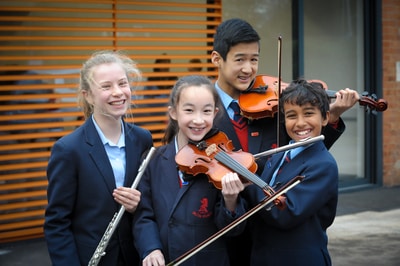 Bilton Grange's commitment extends to nine individual teaching rooms and six other spaces for teaching larger groups and ensemble rehearsals. Last summer the school purchased new storage equipment from Black Cat Music & Acoustics including a Folio Cabinet and Cello, Violin and Guitar racks.
Mr Penrose stated, "The storage racks are used every day, particularly the violin and cello ones, and they have made the department look neater and more purposeful. Even the students were excited when they arrived commenting much neater everything looks! We are really pleased with the outcome and Black Cat Music's customer service was excellent!".
Links
You can read more about Bilton Grange's music department here
Click here to view Black Cat Music's range of instrument and music storage
Photo credit: Bilton Grange