About Black Cat Music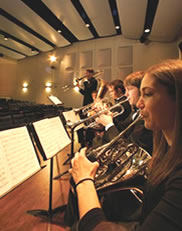 Black Cat Music is proud to represent Wenger Corporation in the UK and Ireland.
Wenger is unchallenged as the largest manufacturer of fully-guaranteed staging and music performance equipment in the world. To Wenger's excellent range of music stands, orchestra seating, conductor's equipment, instrument storage, sheet music storage, choral risers and staging we've added some speciality equipment of our own, such as music folders, ergonomic music chairs and conductors' chairs and podiums.
Black Cat Music stocks literally thousands of music stands in our UK warehouse and we offer the same care and service to all our customers, including schools/colleges, music schools, orchestras, choirs, theatres, recording studios and architects across the whole of the UK and Ireland.
Acoustic treatments and sound-proofing are another key services that we provide. Our associate company, Black Cat Acoustics, can help you with acoustic assessment and treatments ranging from modular, soundproof music pods by Black Cat Acoustics for schools and recording studios, to full-stage Wenger acoustic shells for theatres and concert halls.
Whether you are looking for an acoustic solution to noise problems in your home, or you wish to make the most of the rehearsal space in your school/university music department, our sound-isolating, modular music practice rooms from Black Cat Acoustics are an ideal and affordable way to build a rehearsal space which minimises noise escape to or from the music pod.
Our full-stage acoustical shells, manufactured by Wenger, give you rich full-stage acoustics and improved sound projection for your theatre or concert hall. The Diva full-stage shell provides a stunning backdrop that is audibly magnificent. Its modular architecture gives all the appearance of a beautiful, permanent wall yet this smart system is extremely mobile and compact for tight storage. Theatre consultants and orchestra managers alike will love this elegant solution to theatre acoustics. The Wenger Forte and Legacy acoustic shell systems are equally elegant, modular systems for controlling the acoustics in theatres, concert halls and school/university halls.
Our aim at Black Cat Music is to help musicians to create the ideal conditions for a seamless musical performance, both in rehearsal and in concert.
To speak to a member of our expert sales team, don't hesitate to call us on
Freephone 0800 072 7799 (international tel: +44 (0)1892 619719).