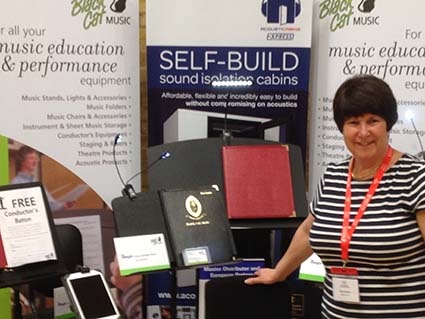 Click to Enlarge
The MMA Conference was held at the Wells Cathedral School and the Black Cat team was delighted to attend and showcase their ever-popular music and performance products. Wenger music stands, staging, conductor's equipment, choir and band folders were amongst those on offer.
Brigitte Downs, sales executive for Black Cat Music, reported 'Many new and familiar faces were seen throughout the conference, it was great to see so many browse our offers and top-quality products whilst seeking our advice.'
This conference proved to be an invaluable experience as it presented the opportunity to network and share practices and ideas with a range of audiences.
Black Cat Music is proud to be Exclusive UK Distributor for Wenger Corporation. Wenger is world-renowned for the quality and longevity of its products, which come with a minimum 5-year warranty. The Black Cat team matches the quality of its products with the quality and care of the services provided to our customers.